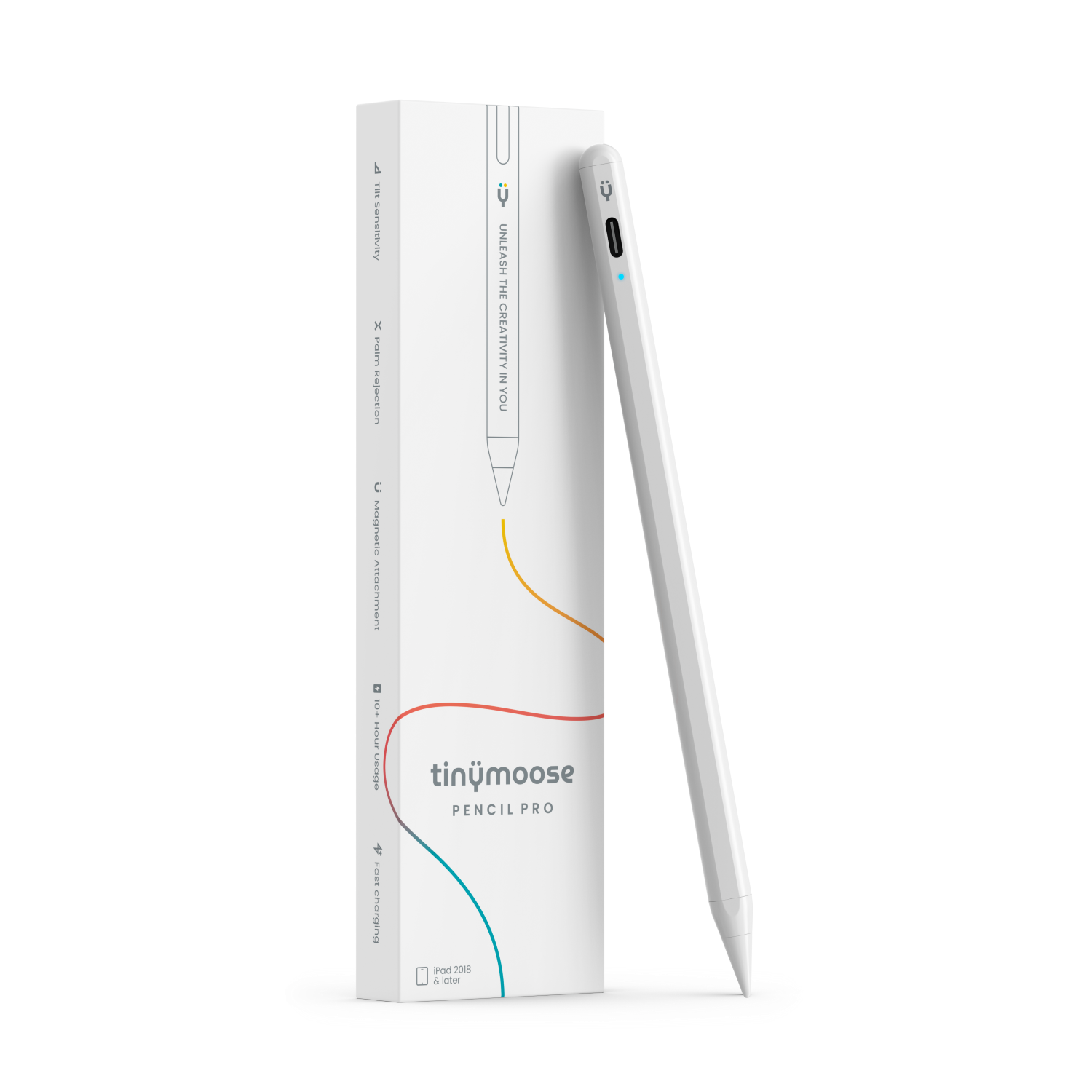 Turn your iPad into your Canvas!
The Pencil Pro is the perfect partner for any creative project, no matter how complex it is!
Learn More
Welcome to Tinymoose!
Tinymoose is on the mission to unleash the creativity of humans through useful and charming gadgets. Focused on melding art with technology, we strive to provide products that we as artists want to use on a daily basis.
We are a group of designers on the mission of unleashing the creativity of the masses through useful gadgets.

Tinymoose vows to donate 2.5% of profits to underrepresented communities.
Fast Charging

1 hour for a complete charge, or 80% in about 40 minutes.

Long Lasting

Boost Productivity with 10+ hours of usage in a single charge.

Cutting Edge

Enjoy advanced tilt sensitivity and palm rejection.

Comfort Design

The Tinymoose stylus hexagonal shape and lightweight design helps reduce hand fatigue.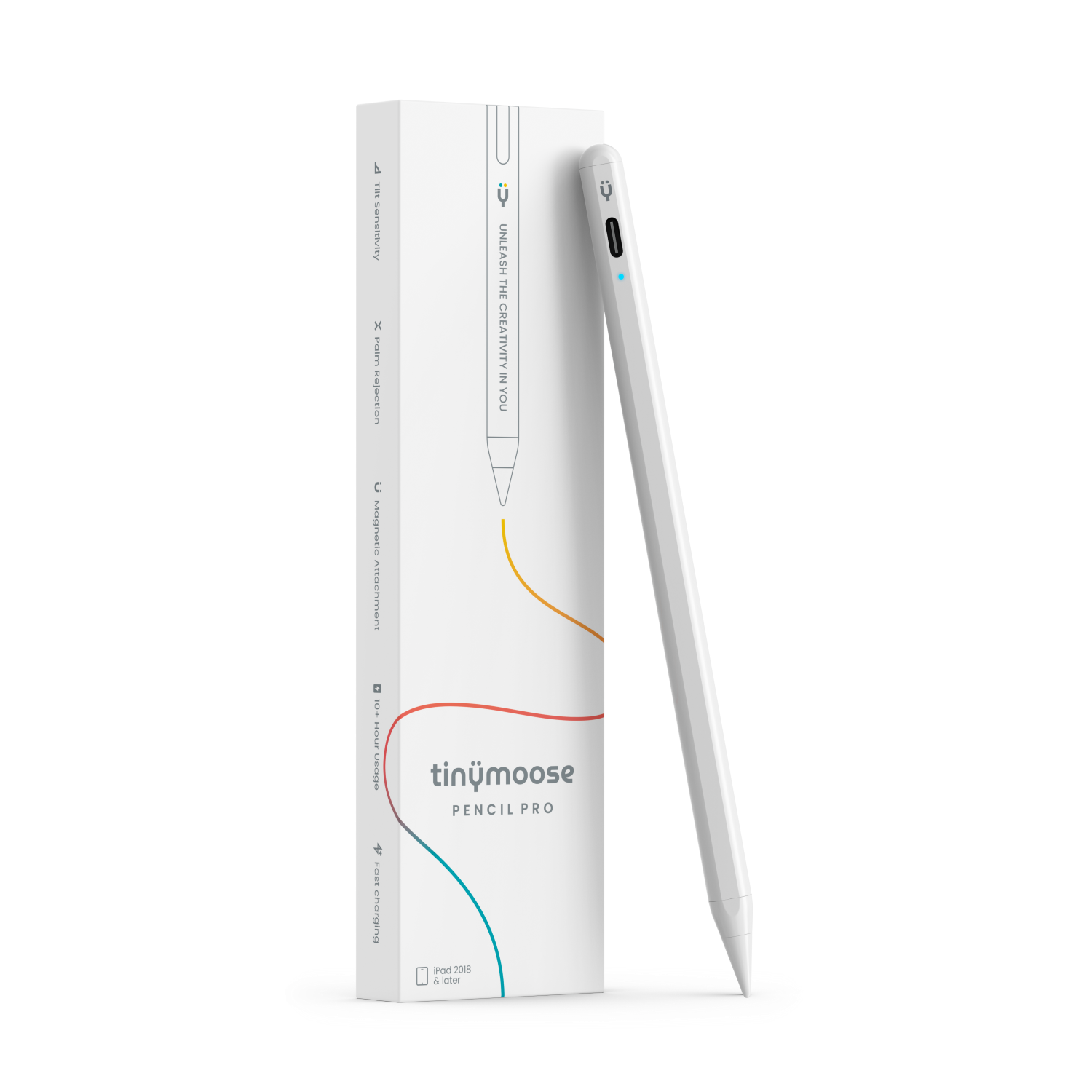 Tinymoose Pencil Pro
Our zero lag and anti-skipping technology put it on par with styluses five times its price.
Created with functionality in mind, the Pencil Pro is your trusted partner in any project you have. Whether you are into art, design, or architecture, the Pencil Pro is sure to be up to the task!

Shop Now
"The artist is not a different kind of person, but every person is a different kind of artist."